The Gorko Gazette daily publishes fake news headlines, one-panel cartoons, movie reviews, poetry, and other weird things.
SUBSCRIBE
QUARTERLY ZINE
The soon-to-be-launched Gorko quarterly zine will feature a roundup of our favorite articles and features in .pdf for print or download.
FAKE HEADLINES
The old crowdpleaser! Gorko headlines are on non-political topics with short copy.
REVIEWS
Reviews of movies and books THAT DO NOT EXIST.
CARTOONS
Uh I don't draw but constantly have ideas for one-panel #cartoons. This one is unicycle corn.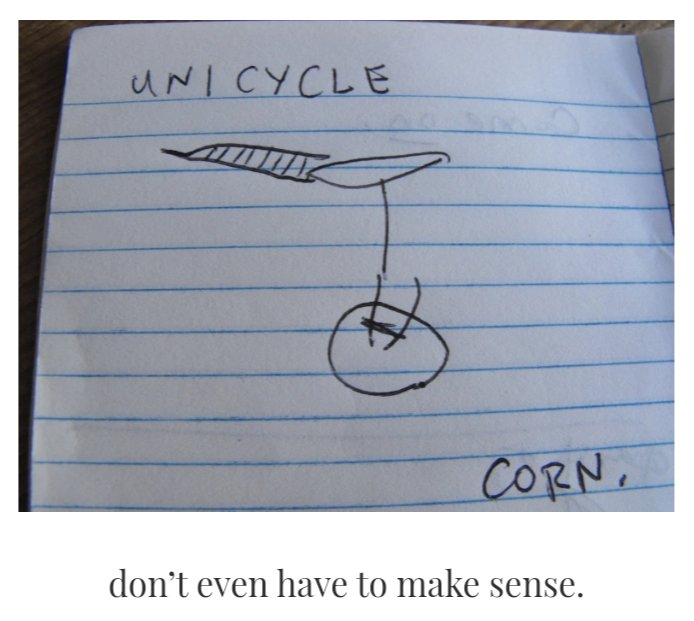 BAD POETRY
These are thirty-second poems with commentary that tells a story.
EMILY DICKINSON IN HER OWN WORDS
I think our battiest shit, Emily Dickinson explained.
SUBMISSIONS
Have something nutso you think would fit at The Gorko? Email articles cartoons art or poems to thegorkogazette@gmail.com Attn: Raddy. We ask for one-time and archival rights and future mention if republished. We pay in pizza if you want to come over.
HISTORY
The Gorko Gazette was founded in the mid-90s by Colin 'Raddy' Gee. After a hiatus of several years, and given the utter simplicity of e-publishing in the twenty-first century, we are back and stuff.
ARCHIVES
YOU MAY BE INTERESTED IN…